Buttons
Chose from one of my main blog buttons!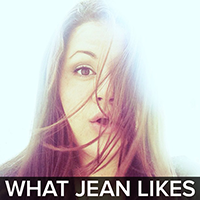 Aloha Friday Blog Hop Buttons:
They come in all shapes and sizes (the smallest is at the bottom of the list). If you need a smaller button, contact me at
jean@whatjeanlikes.com
and I'll make you one.
Come and join me and some friends as we link up with the Aloha Friday Blog Hop and get more followers! We have lots of different sized buttons to choose from!
I know the square buttons don't look like squares but they are. Only the smallest button isn't a square.
BIG SQUARE Post Button (if you want to make a blog about the hop for some reason) 600 x 600
Large SQUARE Post Button (if you want to make a blog about the hop for some reason) 300 x 300
Medium SQUARE Post Button (if you want to make a blog about the hop for some reason) 250 x 250
Small SQUARE Post Button (if you want to make a blog about the hop for some reason) 200 x 200
Small SQUARE Post Button PINK (if you want to make a blog about the hop for some reason) 200 x 200
Smallest SQUARE Post Button (if you want to make a blog about the hop for some reason) 125 x 125
Small Rectangular Post Button (if you want to make a blog about the hop for some reason) 214 x 125
---
---
Looking for more info on What Jean Likes? Look no further: